Would you like to easily remove cellulite & Fat?
Wouldn't it be nice to get a massage with that?
Fitify brings you the 3D Full Body Slimmer
Nowadays neither physical exercise, nor strict diets, nor domestic treatments are enough to get rid of cellulite, but that is going to change today.
The Anti-cellulite electric massager is the first non-surgical, natural method endorsed by millions of women in the world.
Say goodbye to cellulite! Using this massager will be your ideal solution to refine and firm up your body.
It's easy, with this 3D handheld electric full body massager, which reduces cellulite. You can use it in the comfort of your home.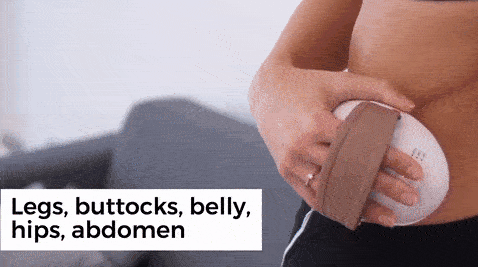 It's small compact size allows for easy portability and storage. It can fit in a small bag. It is an excellent tool for losing weight, burning fat, maintaining tonicity and relaxing through massage.

The Anti Cellulite Massager & Slimmer will help you to promote lymphatic circulation, regulate muscles, relax muscles and maintain a perfect curve.
(free from marks and visible skin stress)
How do I use this product?
Install the head you want, and turn the knob (power and speed regulator) to start the massager.
Adjust the low ~ high-speed form as needed,
What are the advantages of this massager?
This massager makes it possible to :
Reduce cellulite:

 

high-frequency vibrations can burn fat, and avoid the accumulation of oil and toxins.
Firm the skin:

 

It has a beneficial effect on the discolouration of stretch marks, making the skin firm and smooth                                                                               
Packaging included :
1 * 3D Electric Roller Type Massager Body Slimmer
1 * Swivel wheel
1 * AC adapter
1 * detailed manual
Massager Weight Loss Roller - Cellulite Massage tool - Fat Burner tool -Face Lift Tool
This product has a 30-day money-back guarantee for 100% customer satisfaction.
Product uses - Slimmer Massager, Body Slimmer, Weight Loss Roller Massager, Face Lift
Item Type: Massage & Therapy
Fitify Shop - define beauty - new beauty 4 u tips in our about beauty tips page / beauty spot with the hottest beauty trendz